Understanding yourself & others
Get there faster with Versus
Understanding yourself & others
Get there faster with Versus
More easily identify, attract and hire the right people for your business.
Improve collaboration and unlock the full potential of your teams.
Better guide career choices and professional development.
Know your strengths, clarify your career goals, and get interview-ready.
Versus Talent Profile will be present at the Salon RH, Palais de Beaulieu in Lausanne, on October 11 and 12.
Come and visit us in Hall 36, stand F.06.
We look forward to meet you there !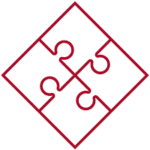 Our Versus Talent Profiling Suite of personality, behavioural and skills assessments helps individuals, organisations and teams accelerate their success through a greater understanding of themselves and others. Our easy-to-use and multilingual solutions provide quick, actionable insights into behavioural styles, preferences, skills and aptitude.
Get there faster with Versus
"Using a combination of the Versus SalesTest and PersProfile has helped us to build a salesforce of highly talented people who have sales skills in their DNA — a definite competitive advantage!"
"We have been using PersProfile and Lingua (language tests) for many years. Through our selection and placement process, we want our employees and candidates to flourish. PersProfile and Lingua allow us to identify the right position for everyone by facilitating dialogue and self-knowledge."
"Versus assessments are a powerful complement to both our individual coaching and leadership development programmes for teams and emerging leaders. PersProfile and PersProfile 360 help individuals to better understand themselves and others, to appreciate behavioural differences and to use those insights to improve team dynamics and collaboration."
"I have been working with the Versus team and products for many years. In addition to having great tools, the team is amazing. They are extremely responsive and flexible. They provide personalised services and are always available to answer questions and provide the support needed."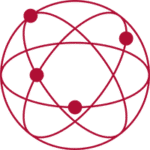 Our global partner network of Versus-certified organisations and practitioners uses the Versus Talent Profiling Suite of assessment solutions to enhance their client services offerings. We proudly provide our partners with the Versus certification training and tools they need to help them service their clients and grow their businesses.